Have you seen 20 Ft From Stardom?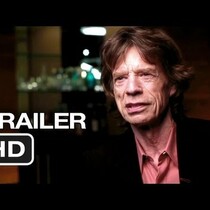 Posted March 17th, 2014 @ 12:29pm
So I'd be hearing a lot about this film, I mean, it won the Academy Award for Best Documentary so... well I finally got around to seeing it this weekend, and now I'm kicking myself for waiting so long. This is so much more than a documentary about background singers. It's a never before seen perspective on the history of pop music and rock & roll from a very talented but much under appreciated point of view. Don't sleep on this (like I did) watch it tonight!